blog

Back
Paddle through water Medicine Hat style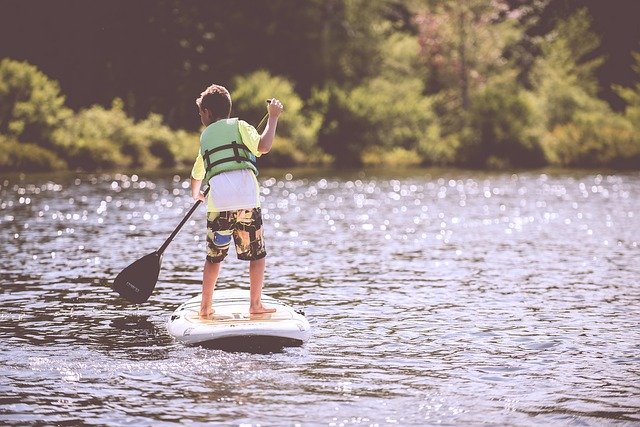 Image by: Pexels.
The ongoing COVID-19 pandemic provides an exciting opportunity to stay in Alberta and explore the local sights. Check out these upcoming, outdoor activities happening in Medicine Hat:
Hat, Hat Regatta
Kayakers, canoeists and stand up paddle boarders are invited to attend Medicine Hat Paddling Club's last event of the season, the Hat, Hat Regatta. The event will take place on Saturday, September 26, 2020 and the group will paddle from the Echo Dale Park Boat Ramp, down river to the Strathcona Island Park Boat Ramp. According to the organizers, all paddlers are encouraged to wear colourful "Head Regalia" (hats) while they paddle. If you have a kayak, canoe, board, or raft and a hat - save the date for the Hat, Hat Regatta and head out onto the water!
Paint in the Park
On Wednesday, September 2, head out for a day painting in the park! Everyone is invited to join the Medicine Hat Interpretive Program for this event as part of their Wellness in Nature series. Watercolour painting supplies, cards and envelopes will be provided. Age 13 and up is recommended and participants are asked to bring their own lawn chair. Space is limited so phone the Nature Centre to reserve your spot.
Echo Dale Park Loop
Walking outside is a great way to practise social distancing and get in a daily dose of fresh air. The Echo Dale Regional Park is also open year-round and located east of Holsom Road on Highway 523. There are 7 km of trails around the park to enjoy, as well as a trail that leads to Medicine Hat.
At Days Inn Medicine Hat, the safety and well-being of our guests and team members remain our highest priority. In response to COVID-19, we have taken additional measures developed in tandem with provincial and local public health authorities to make our cleaning and hygiene protocols even more rigorous. You can see a full list of what we're doing here at d3h hotels to support you and your travel plans, from extra precautionary measures to flexible booking options. Days Inn is dedicated to ensuring a safe and comfortable stay.
If paddling or hiking are not in your plans, browse through other special packages to make the most of your summer months in Medicine Hat.

Back
Recent Post
Prev Post
Next Post