blog

Back
SUMMERTIME CYCLING IN MEDICINE HAT FOR THE WHOLE FAMILY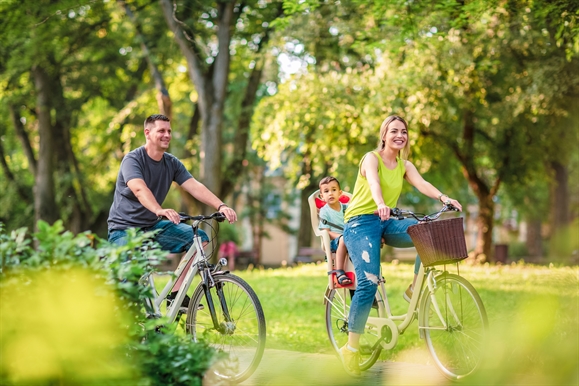 Summer is a great time to visit the lovely, small, friendly city of Medicine Hat (also known as the Gas City) due to the large natural gas deposits surrounding the city. Summer weather is warm, very little rain and has a whole array of outdoor activities for friends, family, or just yourself.
A most excellent activity to do is CYCLING around Medicine Hat . Medicine Hat's topography with a deep river valley gives riders an opportunity to see vistas on the bluffs up high and lush, treed parks with a meandering river in the valley. Great idea to pack a lunch, take a break and just enjoy the scenery. There are countless parks, trails, historic locations and urban amenities for ideas and enjoyment. Use your own bike or use the Borrow-A-Bike from the Medicine Hat Tourist Centre.
The HERITAGE TRAIL NETWORK is over 155 kilometers of multi-use trails which weave throughout the city and connect trail users to 9 major parks and green spaces in each Medicine Hat community. The trails vary from short, medium and longer routes which basically translates to easy, not so bad and more difficult trails. If there are a number of people in your group, some may just decide to ride the trails within the city, stop, have coffee and a dessert, while others, may go further, such as to the river or uphill to get the views from higher up. That's the neat thing about being on holiday, one can decide which fun things to do at what pace.
An easy, fun route to do is the STRATHCONA ISLAND PARK and DEVONIAN TRAIL which is 6.1 km's with an elevation gain of 71 metres and is a loop trail...definitely can't get lost. It is also a running and walking trail that goes by the river. Dogs are allowed but must be on a leash. For a longer trail, either cycling, walking or running, try the ECHO DALE TRAIL & GAS CITY CAMPGROUND which is classified as moderate, is 15.6 kms and takes approximately 3 hrs. and 40 mins. The trail is also wheelchair friendly, kid and stroll friendly with river views and is partially paved. Sometimes we just want to stay in the city, so try the JEFFERIES TRAIL which is 2.6 kms and is an inner-city walk near the South Saskatchewan River sitting alongside a residential community. There is a scenic look-out onto the river halfway into the trail. The trailhead can be found across from the Monsignor McCoy High School,
On July 15, Bike Medicine Hat and Tourism Medicine Hat are co-hosting THE GREAT BIG PEDAL from Kin Coulee Park. The fun, family event is for cyclists of all ages and abilities and has 3 accommodating routes--short, medium and long. Definitely everyone has to wear a helmet and sign a waiver.....sounds like it could be a fun day and a great bonding time!
For a great place to stay, try the DAYS INN, MEDICINE HAT...the inn is only 6.5 kms from central Medicine Hat and 5 mins to the mall. The Inn has an indoor pool, waterslide, free WI-FI, spacious rooms and facilities for disabled guests.. Connaught Golf Club is only 10 mins away with the Casino by Vanshaw only 2 kms. At the Days Inn, Medicine Hat, you will find helpful staff, a cozy atmosphere and affordable rates. Enjoy your stay.

Back
Recent Post
St. Patrick's Day is almost here and lucky for you, there is no shortage of events in Medicine Hat.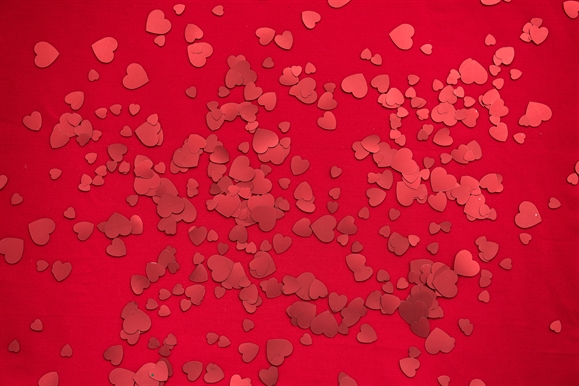 Valentine's Day is almost here, so it's time to decide how you're going to spend it. Luckily, there are plenty of fun events and activities you can do in Medicine Hat.
Next Post