blog

Back
Unique Sites in Medicine Hat
Image By: Janusz Sobolewski
Medicine Hat may be a small city, but it holds many unique attractions. In Medicine Hat, visitors can find the world's largest tepee, a refurbished pottery factory, and grasslands with giant red boulders that will have you mistaking Alberta with Mars!
SAAMIS TEPEE
The Saamis Tepee was built for the Calgary winter Olympics in 1988. It's 215 feet tall and has a 160 foot diameter - the height of a 20 story building! Despite being the largest tepee in the world it was built in just one week. It was built with steel and concrete and enlaced with story board that display indigenous culture. The Saamis tepee stands at the side of the Trans-Canada Highway and is made to proudly display the important indigenous culture and history in Medicine Hat. Beside the Saamis Tepee is the Saamis archaeological site, where visitors can have a self-guided walking tour to learn more about the history.
MEDALTA MUSEUM AND COMMUNITY HUB
Medalta was once a pottery factory in the economic boom of Medicine Hat. The abundance of natural gas mixed with the natural depository of clay in Medicine Hat made ceramics a integral part of Medicine Hat's growth. Now, Medalta is a museum dedicated to the history and education of the industry, but it has also morphed into a community hub and an artist's haven. Beyond a museum, it is an art gallery, educational centre, ceramics art facility and much more. It is open from 10:00 am to 4:00 pm from Tuesdays to Saturdays.
RED ROCK COULEE
Located around a half-hour drive from Medicine Hat lays the Red Rock Coulee area. The Red Rock Coulee is a great hiking spot with unique terrain. It's often compared to looking like Mars, as its scattered with giant red boulder, hence where the name comes from. It is not an official park with facilities, but there are hiking trails and beautiful landscapes. Visitors can find white-tailed jackrabbits, prickly-pear cactus, mule deer, and the prairie falcon.
After a day of visiting these unique destinations, stop in at the Days Inn Medicine Hat. With comfortable amenities, complimentary breakfast, and a central location, Days Inn Medicine Hat is the perfect place to stay during your visit.

Back
Recent Post
The weather is turning up and summer is in sight. In Medicine Hat, that means it's time to get outdoors and enjoy the newfound warmth. Winter was long, and while there are plenty of ways to have fun outside in the winter, spring means it's easier to have a day outside.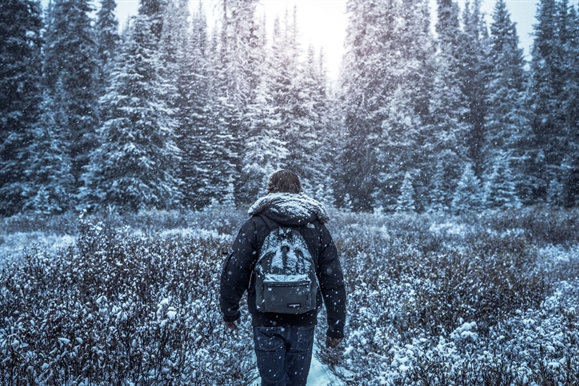 One of the best things about Medicine Hat is the beautiful nature that surrounds it. In the winter, under a fresh blanket of snow, everything is peaceful and glimmering. The winter makes the city calm, but also provides it with plenty of activities.
Prev Post
Next Post