blog

Back
The Best Christmas Markets in Medicine Hat
Image via Artem Kniaz
The holidays have arrived in Medicine Hat, and with them, several Christmas markets. We don't know about you, but in our opinion, it's never too early to get started on your Christmas shopping. The holiday markets taking place in Medicine Hat this month promise to have all kinds of unique, handmade gifts on offer. Selling everything from jewelry and gourmet food to ceramics and fiber art, check out the best Christmas markets to shop at in Medicine Hat this year.
MH Stampede Christmas Farmers Market
The Medicine Hat Exhibition & Stampede is back with their annual MH Stampede Christmas Farmers Market. After being canceled last year due to the pandemic, we couldn't be more excited that it's making a return for 2021. The Christmas market is set to take place in the Cypress Centre Fieldhouse on November 12th and 13th from 12:00 pm to 8:00 pm on Saturday and 9:00 am to 5:00 pm on Sunday. The festive market will feature the work of local artisans from across the province, who are selling everything from homemade baked goods to skincare and bath products.
Heritage Christmas Market
Another Medicine Hat Christmas Market to peruse this year is the Heritage Christmas Market, which has been confirmed for 2021. The Heritage Christmas Market, hosted by Medicine Hat's very own non-profit museum, Medalta, has quickly grown to become one of the most highly-anticipated winter activities in the city. Local and regional vendors have all been hand-picked to participate and will be selling everything from ceramic works, fibre art, and portraits to prints and glasswork. In essence, this market is the perfect opportunity to find a one-of-a-kind gift for someone you love. Plus, during Medalta's Heritage Christmas Market, admission to the museum is free of charge. There will also be kid's activities and a creation station on-site, and tasty treats supplied by The Copper Leaf Cafe. Medalta's Heritage Christmas Market is scheduled to take place on Friday, November 26th, and Saturday, November 27th.
If you're going to be in Medicine Hat this month, then we recommend checking out either of the Christmas markets above. And if you need a place to stay during your trip, we'd love to host you at the Days Inn Medicine Hat. We combine family-friendly amenities and a cozy atmosphere with affordable prices and an unbeatable location in the heart of the city.

Back
Recent Post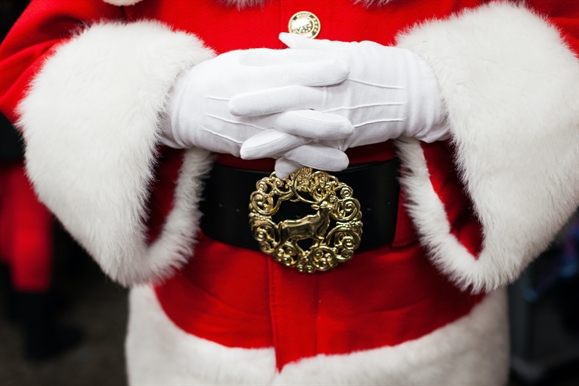 If you're looking for a Christmas activity to do in Medicine Hat, then you're in luck, because there are plenty of events and activities taking place this month.
From a truly terrifying haunted house to a festive drive-in movie experience at the stampede grounds, check out the top three Halloween events happening in Medicine Hat this year.
Prev Post
Next Post